1880 Crow Peace Delegation: Peelatchiwaaxpáash/Medicine Crow (Raven), Peelatchixaaliash/Old Crow (Raven), Iichíilachkash/Long Elk, Déaxitchish/Pretty Eagle, Bia Eélisaash/Large Stomach Woman (Pregnant Woman) aka Two Belly, Alaxchiiaahush/Many War Achievements or Plenty Coups, aka Chíilaphuchissaaleesh/Buffalo Bull Facing The Wind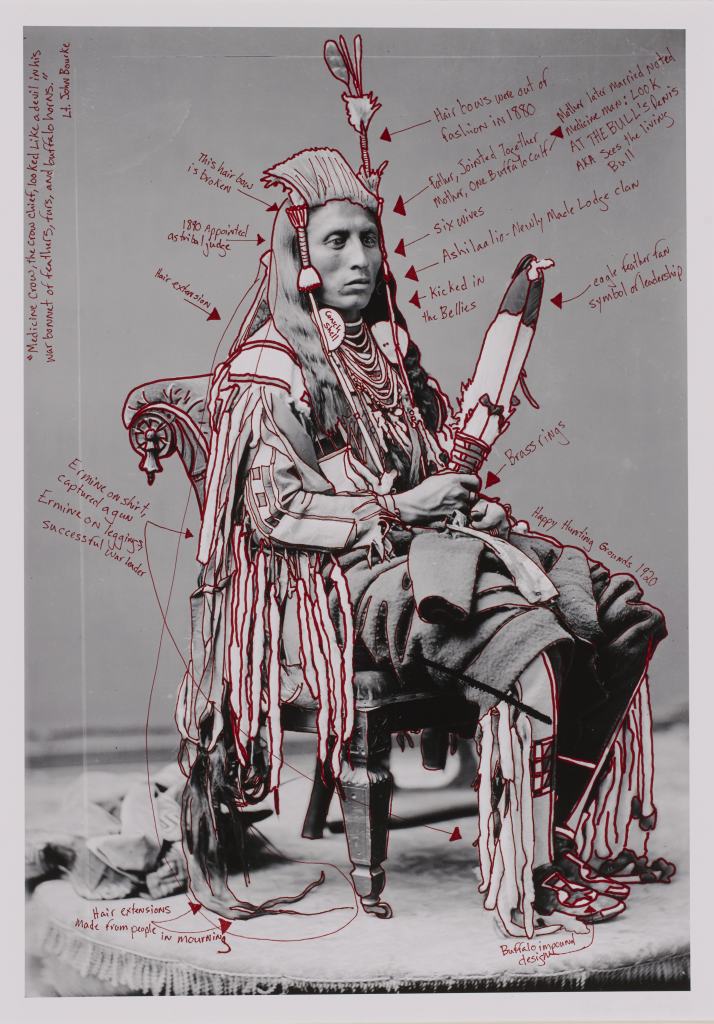 Wendy Red Star, 1880 Crow Peace Delegation: Peelatchiwaaxpáash/Medicine Crow (Raven), Peelatchixaaliash/Old Crow (Raven), Iichíilachkash/Long Elk, Déaxitchish/Pretty Eagle, Bia Eélisaash/Large Stomach Woman (Pregnant Woman) aka Two Belly, Alaxchiiaahush/Many War Achievements or Plenty Coups, aka Chíilaphuchissaaleesh/Buffalo Bull Facing The Wind, 2014, 10 inket prints and red ink on paper, Museum Purchase: Acquired with the assistance of The Ford Family Foundation and the Native American Art and Photography Funds, © Wendy Red Star, 2015.104.1a-j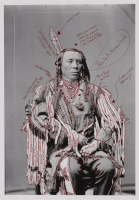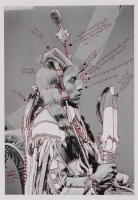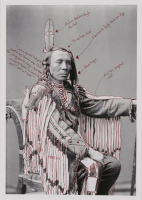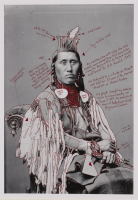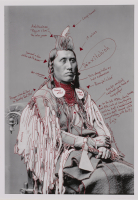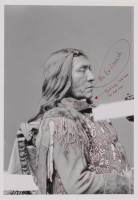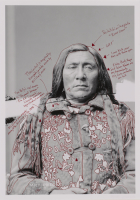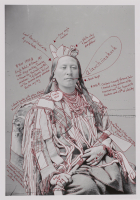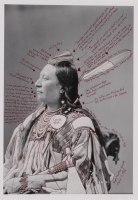 This work is not currently on view.
Title

1880 Crow Peace Delegation: Peelatchiwaaxpáash/Medicine Crow (Raven), Peelatchixaaliash/Old Crow (Raven), Iichíilachkash/Long Elk, Déaxitchish/Pretty Eagle, Bia Eélisaash/Large Stomach Woman (Pregnant Woman) aka Two Belly, Alaxchiiaahush/Many War Achievements or Plenty Coups, aka Chíilaphuchissaaleesh/Buffalo Bull Facing The Wind

Artist

Related People

Date

2014

Medium

10 inket prints and red ink on paper

Dimensions (H x W x D)

each image: 16 in x 11 in; each sheet: 16 15/16 in x 11 15/16 in

Inscriptions & Markings

signature: [illeg.] 2015, ink, verso; bottom left

Collection Area

Photography; Native American Art; Modern and Contemporary Art; Northwest Art

Category

Plains

Photographs

Object Type

photograph

drawing

Culture

American

Cultural Group

Crow

Credit Line

Museum Purchase: Acquired with the assistance of The Ford Family Foundation and the Native American Art and Photography Funds

Accession Number

2015.104.1a-j

Copyright

© Wendy Red Star

Terms
Listen to Wendy Red Star speak about this piece.

In 1880, American photographer Charles Milton Bell made portraits of honored members of the Crow tribe who traveled from Montana Territory to Washington, DC to sign a treaty with US government officials. Reproductions of these images, available for download from the Library of Congress website, circulate widely in popular culture and continue to reinforce visual stereotypes of Native Americans.

Red Star's interpretation of these photographs humanizes the static portrayal of the delegation through gentle humor and personal information about each sitter. She crafts a new script for the Crow delegation: With bold red ink she points out the rich symbolism of the men's attire and hair, important details about their family histories, and their honored status within Crow culture. Although documentary portraits like Bell's appear truthful and informative, Red Star's additions demonstrate the inability of a photograph to tell a complete story.