Il Femminiello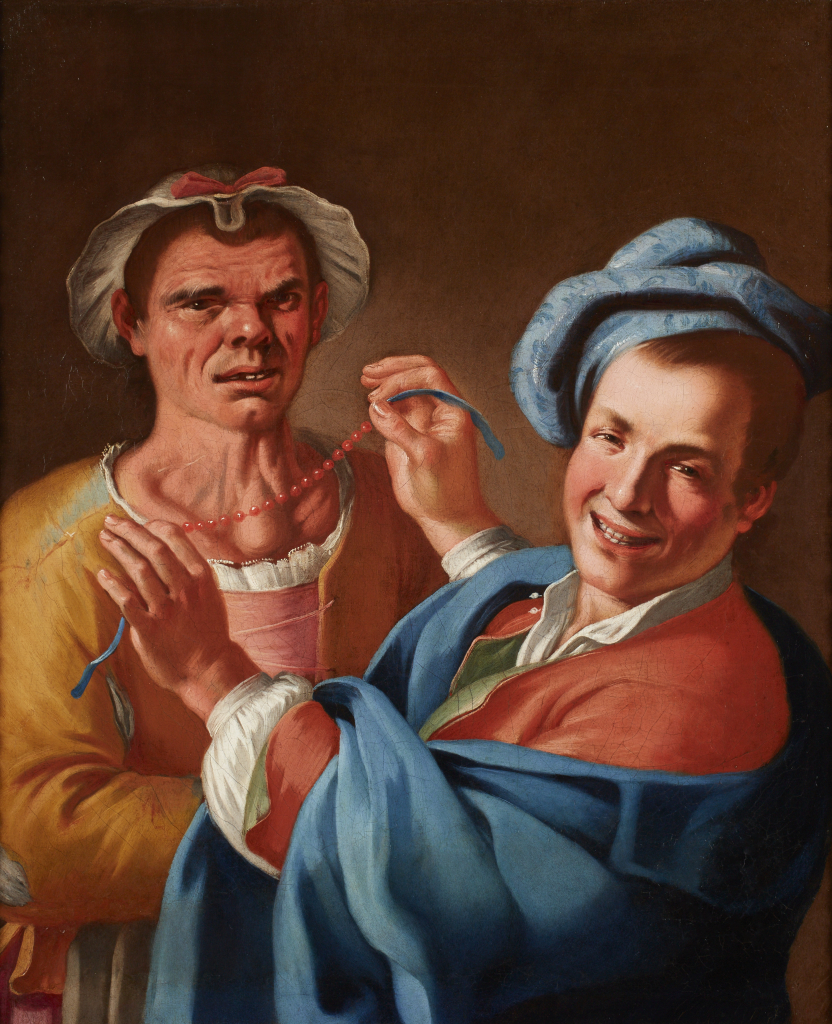 Giuseppe Bonito, Il Femminiello, 1740/1760, oil on canvas, Gift of The Ross Family Fund of Equity Foundation, public domain, 2014.107.1
This work is on view.
Title

Il Femminiello

Artist

Date

1740/1760

Medium

oil on canvas

Dimensions (H x W x D)

30 3/8 in x 24 7/8 in

Collection Area

European Art

Category

Paintings

Object Type

painting

Culture

Italian

Credit Line

Gift of The Ross Family Fund of Equity Foundation

Accession Number

2014.107.1

Copyright

public domain

Terms

Location
This recently discovered painting is a testament to the exceptional social acceptance of cross-dressers known as femminielli in the city of Naples. The term, which might be translated "little female-men," is not derogatory, but rather an expression of endearment. Femminielli come from the Spanish Quarter, the most impoverished neighborhood of the city, as is evidenced by this individual's missing tooth and goitre, a hereditary condition among the poor. Although femminielli crossdress from an early age, they do not try to conceal their birth sex completely. Rather than being stigmatized, they are deemed special and are accepted as almost a third sex. In particular, femminielli are thought to bring good luck, so Neapolitans often take them gambling. This association is represented by the necklace of red coral, which is also thought to bring good fortune. Owing to social prejudice, cross-dressers were rarely depicted until the modern era. In spite of Neapolitan acceptance, this is the only known representation of a femminiello before photographs made at the end of the nineteenth century.

View additional resources here.