Still Life of Flowers and Fruit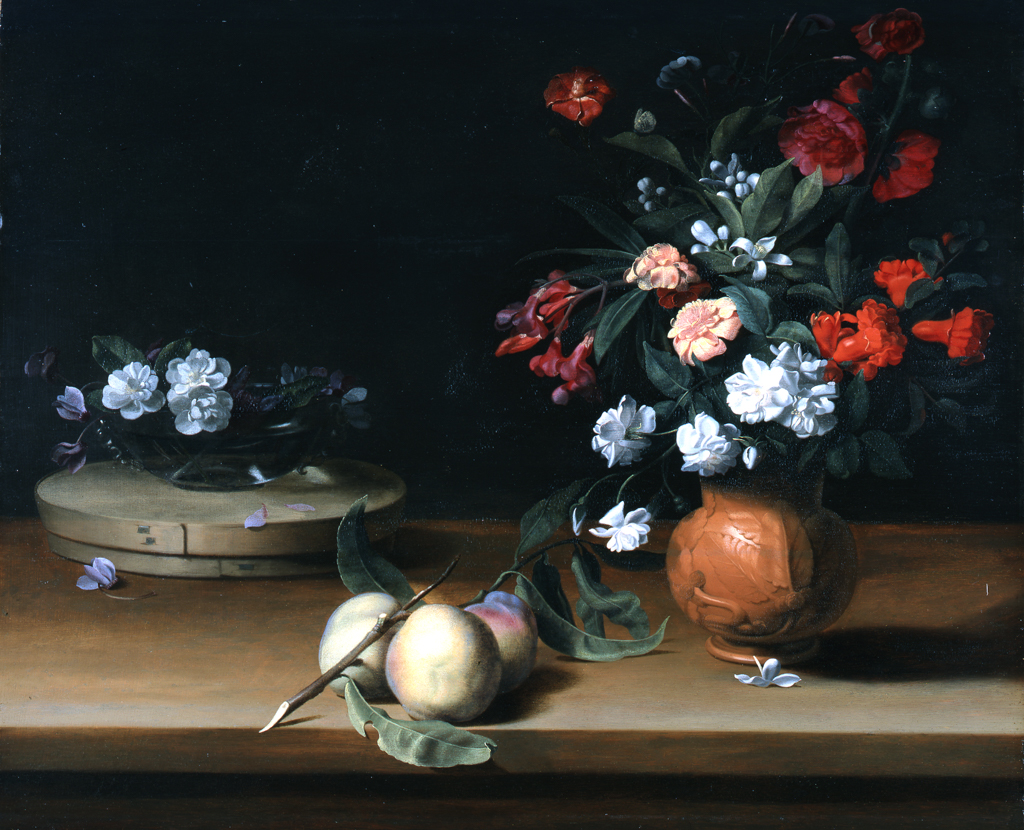 Jean-Michel Picart, Still Life of Flowers and Fruit, 1640, oil on panel, Museum Purchase: Funds provided by the Reserve Fund and the Marybeth Brananman and Georgia Stoetzel Branaman Bequest, public domain, 2002.7
This work is on view.
Title

Still Life of Flowers and Fruit

Artist

Date

1640

Period

High Baroque (ca. 1625-late 17th century)

Medium

oil on panel

Dimensions (H x W x D)

21 1/4 in x 26 3/4 in

Collection Area

European Art

Category

Paintings

Object Type

painting

Culture

French

Credit Line

Museum Purchase: Funds provided by the Reserve Fund and the Marybeth Brananman and Georgia Stoetzel Branaman Bequest

Accession Number

2002.7

Copyright

public domain

Terms

Location
By 1638, Picart was one of the most prominent figures among the community of still life painters from Flanders and Holland who settled in Paris in the early 17th century. An art dealer as well as a painter, he headed a workshop where young artists from the Netherlands got their first jobs in Paris.

Over his long career, Picart's art evolved from the simplicity of Flemish realism to the extravagance of richly draped floral arrangements painted for Louis XIV. This painting of a tall bouquet of flowers, exquisitely rendered against glossy darkness, is typical of Antwerp mastery. In the glass bowl of flowers set on a chip-wood box, a humble food storage item depicted only in France, we see the artist creating the subtly different harmonics that would come to mark French still-life painting.