Cleopatra and the Asp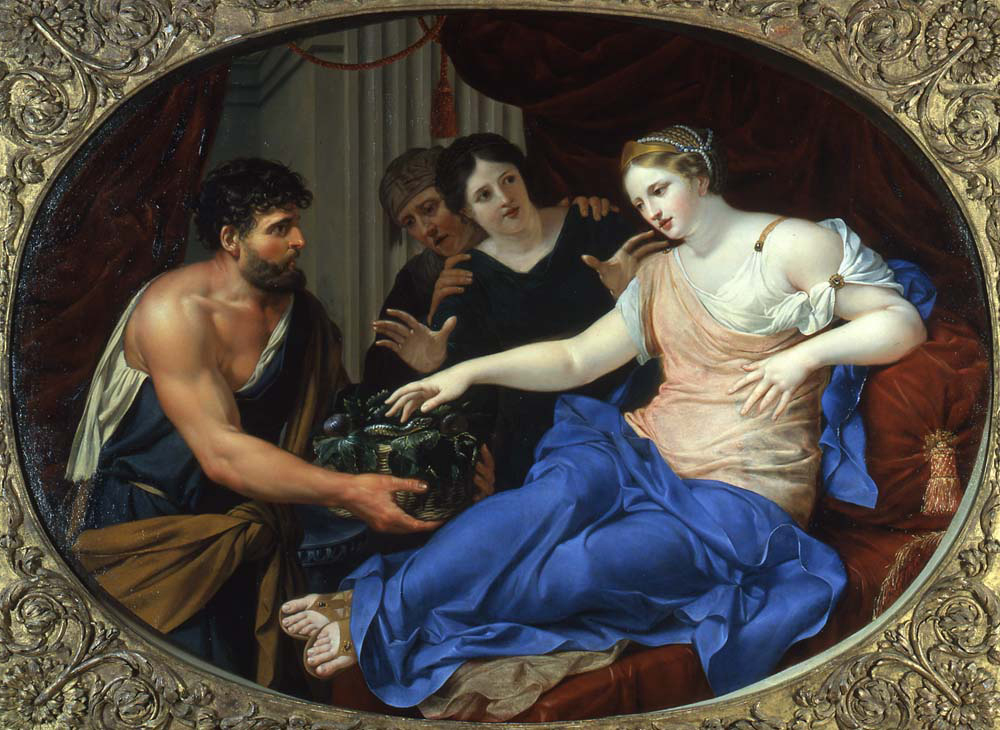 Michel Corneille, the elder, Cleopatra and the Asp, 1650/1660, oil on canvas, Museum Purchase: Funds provided by the Dr. Henry Victor Adix, Jr. Trust, public domain, 2001.13
This work is on view.
Title

Cleopatra and the Asp

Artist

Date

1650/1660

Period

High Baroque (ca. 1625-late 17th century)

Medium

oil on canvas

Dimensions (H x W x D)

55 in x 71 3/8 in

Collection Area

European Art

Category

Paintings

Object Type

painting

Culture

French

Credit Line

Museum Purchase: Funds provided by the Dr. Henry Victor Adix, Jr. Trust

Accession Number

2001.13

Copyright

public domain

Terms

Location
Michel Corneille was one of the founders of the Royal Academy of Painting and Sculpture in France. In keeping with the theories of French classicism, which he and his colleagues expounded, he used the story of Cleopatra's suicide to illustrate a moral lesson.

After the defeat of her paramour Marc Anthony, Cleopatra preferred suicide to submission to the victorious Octavius. She chose a dramatic death––clasping a poisonous asp to her breast––that would make her the subject of artists through the ages. In Corneille's version, she is depicted as a noble leader at the moment of choice between dishonor and death.